IVR System
Interactive voice response (IVR) is a technology that provides a system to interface with humans via voice and DTMF tones input through keypad. In communication field, IVR provides clients to interface with a company's host system through a telephone keypad or by voice identification, after which they can service their own investigations by following the IVR dialogue. IVR systems can answer with prerecorded or dynamically generated audio to further direct clients on how to work. IVR applications can be used to cover much function where the interface can be broken down into a series of simple interactions. IVR systems deployed & maintained in the network are sized to handle large call volumes.
Our inventive IVR solution is ideal for self and assisted client's service for inbound and blended processes like customer support and collections. Equipped with a rich IVR designer tool and pre-integrated with our Automatic Call Distributor (ACD), Reporting, Unified Messaging (SMS, Chat, FAX and E-Mail) and CRM solution, the IVR module can be deployed independently or as a component of the Software. And all this comes with low Total Cost of Ownership (TCO), ease-of-use and flexibility.
We provide automatic call routing strategy using DNIS & CRM integration. Come with call-flow designer & three way conferencing facilities. Option of getting it customized as per the specific needs. Allows database integration, DTMF recognition and generation. Option of PBX integration. Option of intelligent routing of multiple applications. Authorizes run-time change of call-flow. Facilities of T1, ISDN, E1 or analog lines.
IVRS AND CALL FORWARDING SERVICES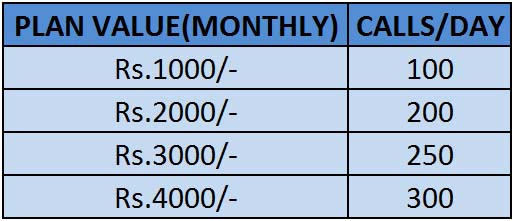 Configure 10 forwarding numbers
One time setup charges including recording Rs. 4000/-
Virtual No. Rs. 500/- monthly